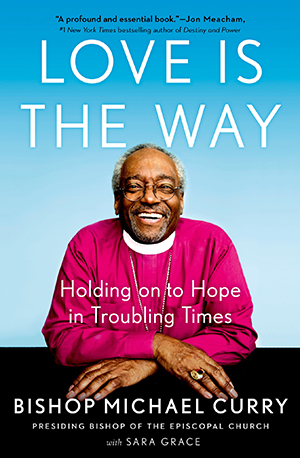 Grace, Haddonfield ...
... offers two six-week sessions on Zoom focusing on the questions, and the hope, raised by Bishop Curry in his book.
One session is after service on Sundays at 10:45 a.m., but there is a 4 p.m. Wednesday session, followed at 5 p.m. by Evening Prayer.
Here is the registration form for Wednesdays.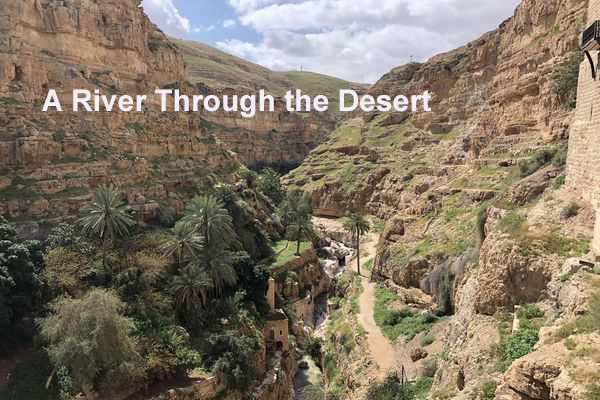 Grace, Merchantville, presents ...
... A Lenten course from St. George's College, Jerusalem, titled "A River Through the Desert." Six sessions look at the geography of the Holy Land as a way to explore faith in Lent: Desert, Well, Mountain, Sea, Road and Garden.
The virtual program will be offered Wednesdays in Lent at noon and again at 7 p.m.
Go to the Zoom link, or dial 1 (312) 626-6799, then enter meeting ID 934 7549 3115.
___________________
Episcopalians still serve Jell-O in the proper liturgical color of the season and Episcopalians believe that it is OK to poke fun at themselves and never take themselves too seriously.
_______________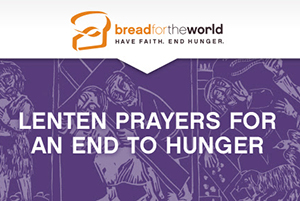 The prophet Joel, speaking on behalf of the Lord, declares in Scripture: "Return to me, with all your heart, with fasting, with weeping, and with mourning."
This year, the prophet's words have taken on new meaning. When we return to God with a penitent heart, we release our past, our sorrow, and all we carry with us and we experience anew God's mercy and compassion.
This Lent, journey with Bread for the World members to God's wellspring of mercy and compassion and deepen your faith in our God who yearns for a world without hunger.