Pentecost
Bioblast
In anticipation of reopening the church building at some point, we have purchased a Bioblast fogger.
It can be used to disinfect spaces after/between services. The cost of the Bioblast and the cleaning agents it uses is about $650. Although the church can cover the cost of the fogger, we would welcome any additional contributions toward this part of our re-opening plan.
Please mark your contributions "Re-Opening Efforts."
Spiritual Communion
Let us pray in unison:
"My Jesus, I believe that you are truly present in the Blessed Sacrament of the Altar. I love you above all things, and long for you in my soul. Since I cannot now receive you sacramentally, come at least spiritually into my heart. As though you have already come, I embrace you and unite myself entirely to you; never permit me to be separated from you. Amen."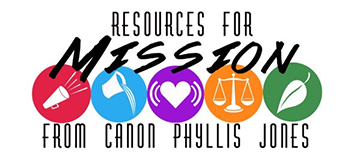 Important information from the Diocese of New Jersey in this time of crisis.
Sermons
Listen to Sunday sermons by our rector, the Rev. Mark H. Chattin.
May 17 Rogation Sunday
May 24 Seventh Sunday in Easter
May 31 Feast of Pentecost
June 7 Trinity Sunday
June 14 Second Sunday after Pentecost
June 21 Third Sunday after Pentecost
June 28 Fourth Sunday after Pentecost
July 5 Fifth Sunday after Pentecost
July 12 Sixth Sunday after Pentecost
July 19 Seventh Sunday after Pentecost
July 26 Eighth Sunday after Pentecost
August 2 Ninth Sunday after Pentecost
Thy Kingdom Come
The Archbishop of Canterbury offers daily reflections on Jesus, presented by influential Christians.
You can find the link here.
Easter Sermon by the Presiding Bishop