Pandemic Protocol
For the fully vaccinated: Masks are recommended but not required inside and outside, social distancing is not necessary but is a good idea because of the delta variant.
The lectern side of the church is open seating. Sit where you like and with whom you like.
It is OK to sing masked and to use the prayer books and hymnals in the pew racks.
For children, youths and the unvaccinated: Masks need to be worn inside and social distancing observed.
The pulpit side of the church is for restricted seating for family units and others who observe social distancing.
For all: It's always OK to wear a mask anywhere and stay distanced as you are comfortable.
If you don't feel well, stay home and watch the service on-line.
As of yet there is no change on how we receive communion or the distanced exchange of the Peace.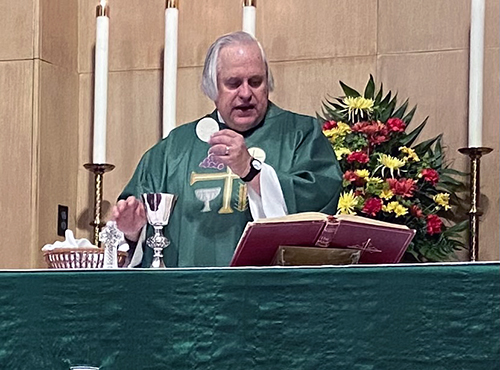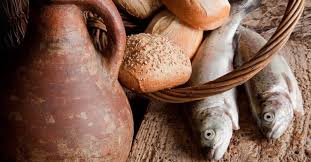 Collingswood

Food Pantry
We have resumed accepting donations for the Collingwood Food Pantry, which is run by and housed at St. Paul's Evangelical Lutheran Church and serves Collingswood and Haddon Township residents.
We'll place the collection bin outside during our 8:30 a.m. outdoor Eucharist.
Please contact the church office to arrange a time to drop off your contributions if you're not able to do so on Sunday mornings.
Check the pantry's Facebook page for updates.
We are accepting canned vegetables in January, but any donations are welcome.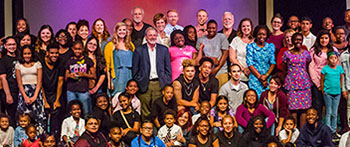 Despite the pandemic, Urban Promise continues to equip Camden's children and young adults with the skills necessary for academic achievement, life management, spiritual growth, and Christian leadership. Please continue to support its work.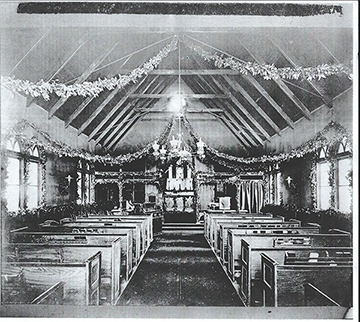 Reaching Out
The parish has delivered lunch to the Collingswood Fire Department and Police Departments several times during the pandemic.
The Rotary Club has been participating in this effort with us.
Volunteers help deliver the meals.
We welcome contributions to offset the cost.
Please send donations marked "Feeding First Responders."
Thanks to all who have contributed.

Compassion
Give gifts that make an impact on children in poverty. For example, a $100 gift of goats means a family can have milk, which they can both consume and sell to earn money for other necessities. Christmas will be here before you know it. Please give generously.