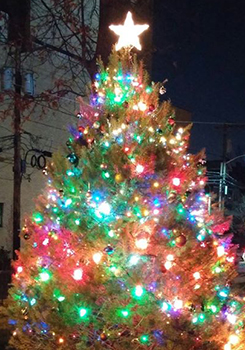 Tree Lighting
On Dec. 11 at 7 p.m., the Creche will be blessed, the tree lit and favorite Christmas carols sung. Hot chocolate and cookies will be served. The Collingswood High School Madrigal Choir will join us.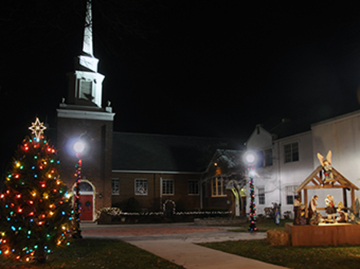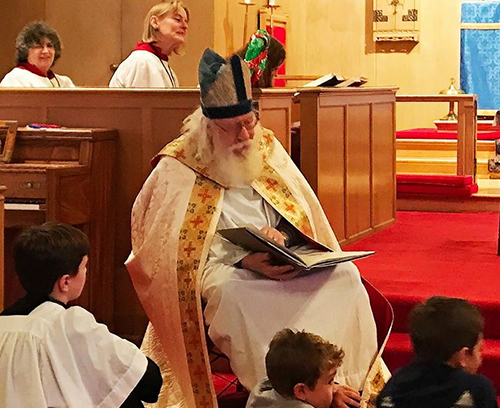 A Visit from St. Nicholas
Sunday, Dec. 6 is the Feast of St. Nicholas, and we are hoping to have a visit from the bishop of Myra sometime during the season of Advent.
Obeying Jesus' words to "sell what you own and give the money to the poor," Nicholas used his whole inheritance to assist the needy, the sick and the suffering.
He dedicated his life to serving God and became known throughout the land for his generosity to those in need, especially children.
Rob Radtke, president and CEO of Episcopal Relief & Development, preaches about St. Nicholas and his example of how to live a life of compassion and service just as Jesus commands us in Matthew 25, to feed the hungry, care for the sick and welcome the stranger.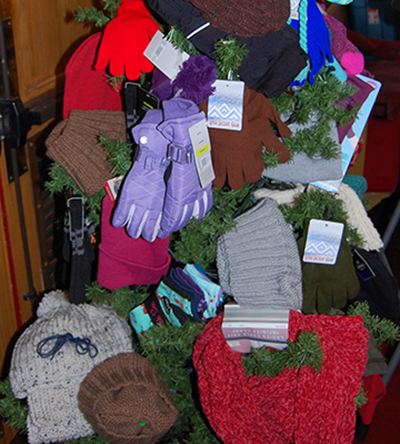 Scarves, Hats and Gloves
There's a "Mitten Basket" at the back of the church during the first two weeks of Advent.
Please decorate it with gloves, scarves, hats, and the like.
On the Angel Tree there, $25 gift cards are needed for the High School Special Services Department.
These gift cards may be purchased at outlets such as Walmart, Target, Old Navy, and Shop Rite.
All gifts are needed by Dec. 12.