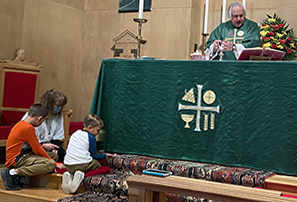 Calendar
All Masses are live-streamed unless otherwise noted.
Items in blue are links to more information about the Calendar entry.
Today: Progressive Lunch Committee, 6 p.m., St. Bartholomew's.
Saturday, Oct. 1: Used Book Sale begins at 10 a.m. (set-up help needed at 8 a.m.) Holy Trinity's part of the Collingswood Book Festival.
Sunday, Oct. 2: Family Mass begins at 9 a.m. Fr. Martin Gutwein will officiate, and also will celebrate Holy Eucharist Rite II at St. Bartholomew's at 10:30 a.m.
Saturday, Oct. 8: St. Francis Day Blessing of the Animals, 10:30 a.m., including the dedication of the Holy Trinity Pet Garden.
Wednesday, Oct. 19: Boscov's Day Fundraiser. Sale of coupons that offer a 20 percent savings that day are available from Charlotte Sink for $5.
Saturday, Oct. 22: Affiliated Churches Progressive Luncheon. Begins at St. Bartholomew's at Noon; continues at Holy Trinity at 2 p.m.
Sunday, Oct. 23: Sunday School resumes at 4 p.m.
___________
Used Cards Wanted
As part of their mission and outreach efforts, Holy Trinity and St. Bartholomew, as well as residents of Premier Cadbury of Cherry Hill, are reaching out to the "Upcycling Card Program" at St. John of God Community Services in Westville.
The vestry will be collecting greeting cards. The creative citizens in the Vocational Rehabilitation/Adult Services group at St. John of God will remove the front of each card and create a new greeting card. More than 2,400 have been collected thus far and have been delivered to the folks at St. John of God.
Boxes for the cards are on tables near the tower door at Holy Trinity and in the narthex at St. Bart's for your cards. Holy Trinity mission and outreach committee member Craig Burgess will forward your cards to Kelly Stout, chair of the card program.
Should you have any questions about this effort, call Craig at 856-667-2003 or see him at coffee hour after Sunday Mass.
___________
Our Mission
Holy Trinity's mission is to be a welcoming faith community that celebrates God's presence and activity through worship, education, and fellowship, and by seeking and serving Christ in all persons.
Our worship at Holy Trinity centers on weekly celebrations of the presence of Christ in the Holy Eucharist.
These are the central component of our lives in faith.
___________
Church Chat
The Saturday folks (parishioners who normally attend 5:30 Mass) continue to meet at 5:30 p.m. Saturdays on the conference call line for conversation and Evening Prayer.

The number 856-861-3864 – PIN 924 821.
Please join us.
Altar Flowers
There are many Sundays available for you to remember your loved ones with flowers.
Contact Charlotte Sink at the church office. The cost is $45.
Prayer Chain Returns
The Holy Trinity Prayer Chain, which has been on hiatus for the last few years, is making a comeback.  The role of our Prayer Chain will be to regularly lift people whose health or other life struggles have been brought to our attention in prayer. 

The group plans to meet regularly, via telephone conference line to ensure lists are kept up to date and to share their experiences.  We all know the profound effect prayer can have on our own lives and on the lives of those for whom we pray.

  If you would like to be part of this newly forming at-home ministry, speak to or email Theresa Chattin at theresa15@aol.com, or call Charlotte in the church office at 856-858-0491.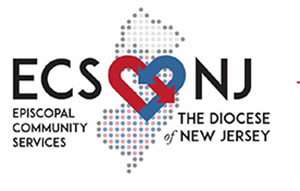 Episcopal Community Services Sunday was May 1. Click here for the latest flyer. And here is a link to the ECS website.
___________
There is soup for sale this month and it's will be tomato bisque. Please go to the Soup Page for ordering information. Those who placed orders can pick it up after Mass today.
Sept. Food Pantry
It's fruit and fruit juices this month. Leave your donations in the designated place in the tower.
___________